Protecting Workers' Families from Secondhand Asbestos Exposure
The American Board of Industrial Hygiene® (ABIH®) reminds workers and industry of asbestos hazards and the need to protect all people from exposure risks
Lansing, MI –
WEBWIRE
– Thursday, July 21, 2016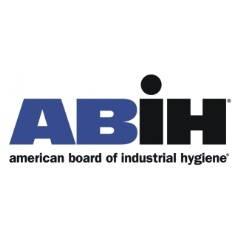 According to the World Health Organization (WHO), approximately 125 million people are exposed to asbestos in the workplace. WHO estimates that 107,000 die each year from asbestos-related lung cancer, mesothelioma and asbestosis resulting from occupational exposures and that one in three deaths from occupational cancer is caused by asbestos.
Workers are not the only ones at risk for exposure to asbestos. Families of workers exposed to asbestos fibers could also be at risk. The Agency for Toxic Substances & Disease Registry (ATSDR) reports that asbestos-related disease has been diagnosed in not just workers that dealt with asbestos and asbestos-containing materials, but also with family members. The National Cancer Institute states that this risk is thought to result from exposure to asbestos fibers brought into the home on the shoes, clothing, skin and hair of workers. This exposure to family members is often referred to as secondhand, secondary or take-home asbestos exposure.
Asbestos-related diseases may not show up for many years after exposure. This means that for some families that had a member working with asbestos even years ago could still be at risk of developing lung cancer, mesothelioma or asbestosis.
"It is essential with all we know about exposure to asbestos fibers that both workers and their families are protected from exposure risks both at the worksite and when workers go home to their families," said Susan Ripple, CIH® and Chair of ABIH®.  "Certified Industrial Hygienists are uniquely qualified to quantify and manage asbestos exposure risks and these highly skilled professionals can be found across the globe.  CIHs are trained and experienced in air sampling, health risk analysis, hazard communication, community exposure, engineering controls & ventilation, and work environments. These and other core competencies of the CIH® program make these professionals vital for protecting workers and their families from harm due to asbestos exposure."
To learn more about the American Board of Industrial Hygiene®, Certified Industrial Hygienist® credential or to locate a CIH® to perform industrial hygiene services, please visit www.ABIH.org, email abih@ABIH.org or call (517) 321-2638.
About the American Board of Industrial Hygiene ®
Since 1960, ABIH®, a not-for-profit corporation, has been the world's largest organization for certifying professionals in the practice of industrial hygiene. ABIH® is the premier credentialing body responsible for ensuring high-quality certification including education, experience, examination, certification maintenance and ethics enforcement.  Currently, more than 6800 people in 32 countries are certified to use the CIH® designation.